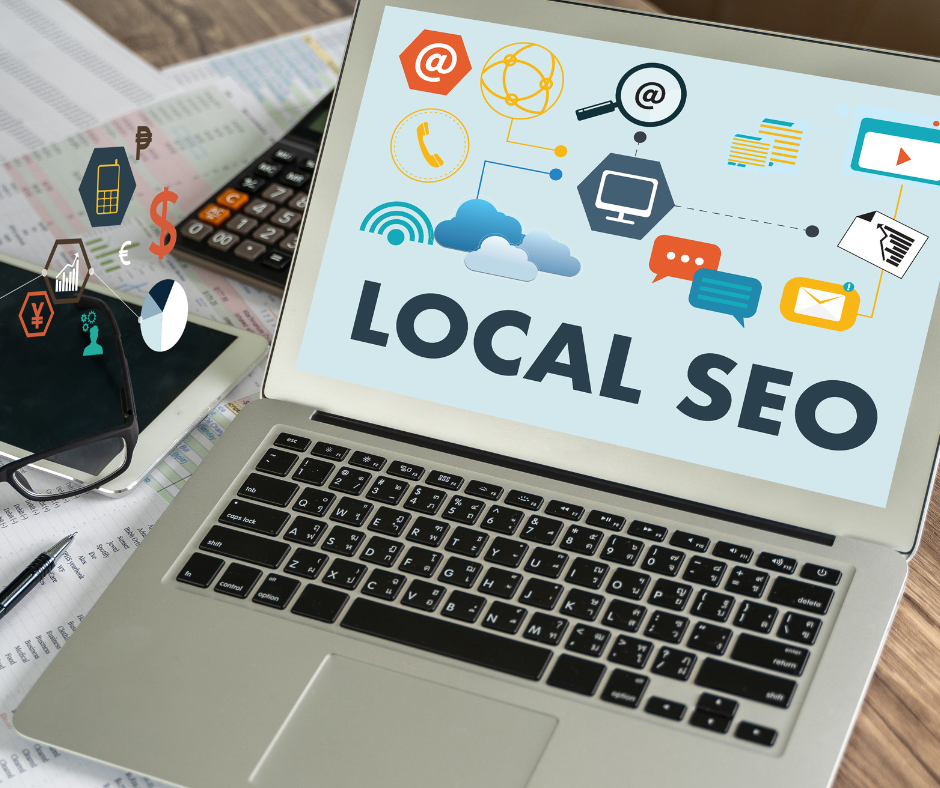 Local SEO for Beginners: Easy Tips To Improve Google Ranking
Today we are discuss about Local SEO for Beginners. What is the first thing that we do when we need a beautician or a plumber? Do not we search in Google and contact the first few names that we see?
This is what happens to us all. We call the first few names and those are the ones who are among the higher ranking in Google's search results. This is what SEO does. 
SEO means Search Engine Optimization. SEO means optimizing the technical configuration of a website and its content relevance to make webpages easily findable and popular towards the search queries of the users. As a result, search engines rank them better.
In today's digitally advanced world, competition is fierce and for new local businesses, a huge challenge is to rank high in Google's search results.
This blog post throws light on some checklists to improve your google ranking. 
1: Select Your Keywords
Make a list of keywords that explain your services or business in a precise way. This is a must-have checklist for local SEO for beginners. For example, a beautician may use keywords like beauty, salon, and beauty parlour. One must make necessary efforts to form a reasonably comprehensive list of keywords. Post that, you must sign up for a free Google Ads account to access the free Google Keyword Planner. Google keyword planner tool lets you input your selected keywords to check the amount of traffic they generate along with suggestions for related keywords.
2: Optimize Your Keywords
Once the list of keywords is finalized, move on to optimization. Optimize your Google Business Profile and your website.
A) For Google Business Profile
Google Business Profile show up in the "Map" section of Google local listings and offers a short snapshot of your business. It is important because Google show Google Business Profiles for local searches as it realised that people want to see local results — and so Google shows the "Map" results on the top of the website results.
Here's a checklist to begin with to rank on the first page:
Verification: Submit your page via the Google verification process. 

NAP: Make sure that the NAP (name, address, and phone detail) of your business are correct & up to date, and matches your Google profile.

Description: Make a brief description of your business that has a call to action.

Hours: Mention the hours of operation which are identical across the Internet.

Images: Put images to increase customer engagement. 
B) Website Optimization
Optimize your homepage and service pages for your chosen buying intent keywords. Optimize your blogs and content pages, for the selected research intent keywords.
 3: Develop Citations and Links
Once the sketch of your local SEO campaign is in place, work for citations and links to improve your online reach and boost your Google rankings.
A) Citations
List your business NAP (name, address, and phone number) in popular national directories like Yelp and general local directories that are targeted to your industry. To ensure the accuracy of your NAP, you can use MozLocal.
B) Links
Develop a foundation of links to put your business with your local competitors. Create good relationships with partners, colleagues, and suppliers, and have opportunities to swap links or to get links from their websites.
In addition, you can use tools like Moz Link Explorer & Ahrefs.com to research your competitors to check where they're getting links.
4: Create great content
To rank well in search engine results and drive traffic to your site, you need great content with keywords that optimize your content. The content should be relevant and easy to understand with few keywords but only where they are appropriate.
Share your content whether is a blog, video, or podcast with your email list, and social media followings to ensure search engines that your stuff is genuine. If you have great content pieces, you will be at higher search engine rankings. Content plays an important role in driving  local seo benefits such as better conversion rates, long-lasting ranking, local reviews, less advertising cost, etc.
5: Encourage customer reviews
Customer reviews are a big deal when it comes to your local SEO strategy because they acknowledge the existence of your business and they help potential customers trust your company. Customer reviews must be there in your local SEO checklist to ensure local SEO benefits that include enhanced traffic, continous business growth and links from neighbouring business. 
6: Track Your Results
Track your rankings, traffic and leads to constantly improve over time. Use Local SEO rankings tools like AgencyAnalytics, Rank Ranger, BrightLocal and Google Analytics to keep an eye on organic search traffic trends.
Need Any Help with SEO?
At StarGK Techno Solutions, we provide digital marketing services, SEO projects and SEO management services that include consulting, auditing, technical resolution, content development, link creation, and reporting.